Copyright © Winning With Sport Ltd of all images and videos since 2010 to current date.
Except where an advertiser or player has copyright, all content copyright is owned by Winning With Sport Ltd.






ASPIRE to be the BEST that you can be

ABOUT US - Our Coaching Staff
HEAD COACH GREG BAMFORD:
Greg Bamford's qualifications include:
RPT National Master Professional,
USPTA Elite Coach, Director of Tennis with RPT,
Member of the International Coaches Institute,
LTA Senior Performance Coach and Senior Club Coach.
In 1991 for six months, he also studied the Hanson Award to teach sports to handicapped people.
GREG'S SPECIALITY: Mental Toughness, Technique, Injury Prevention, Diet & Nutrition and WINNING.
Greg has some 56 years experience in sports with the first 12 years in Judo (London schoolboy karate team champion and boxing champion in the mid 1960's) and Karate (1st kyu brown belt at 1976).
He has played tennis since 1976 and started coaching doubles teams in 1982 with immediate and constant successes throughout the 80's, 90's and 20's up to 2009 and in 2012.
In the 1970's Greg devoted 8 years to Karate. During this time he became mentally tough. It is the teaching of progression techniques aquired through karate that he used to teach tennis ten years prior to taking any formal tennis coaching qualifications. Now since about 2008, most coaches teach progression techniques.
TESTIMONIALS
Testimonials from some of Greg Bamford's Clients are listed.
His successes with adult singles, doubles teams and junior coaching speak for themselves!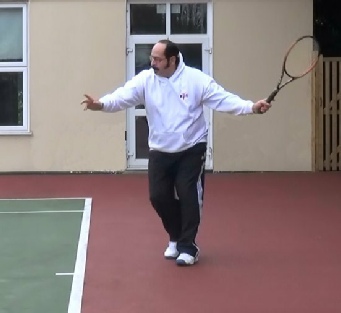 COACH CONOR MCDONAGH:
Conor has an LTA Level 3 tennis coaching accreditation.
He also believes strongly in the importance of exercise as a prescription and nutrition for a healthy and balanced lifestyle.
Conor loves sports and is an excellent tennis player. In his early years he was Irish Junior Champion.